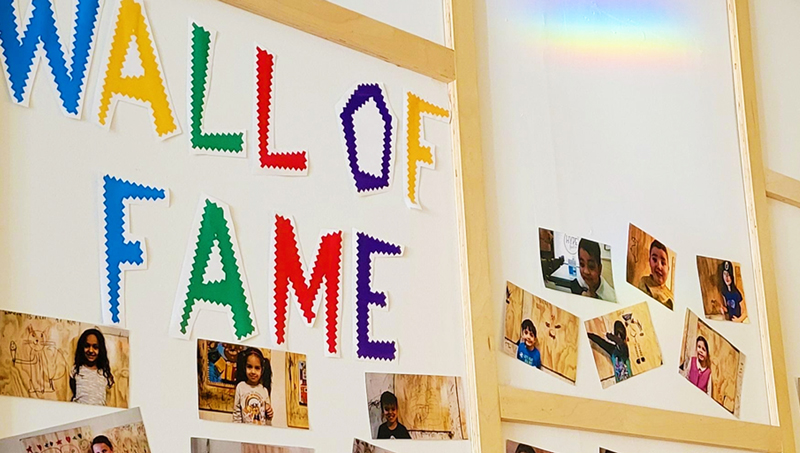 A rainbow appeared for a few minutes on our Wall of Fame this morning. Was this a sign that everything will be better soon, and that we'll get back to some kind of normal again?
Many of us had quite a challenging time over the past two years, and we all know it's most likely not over yet. It has been difficult to stay positive for even the most optimistic among us. Wondering how I always stayed positive? The truth? I did not. We all have our doubts sometimes, and I think it's ok.
I was working on my computer this morning, facing our Wall of Fame, a space where we used to showcase some fun and inspiring drawings from our mini fans. I then looked up and noticed a beautiful rainbow. I decided to believe it was a sign that better days are coming soon.